Looking forward to connecting & collaborating.
"I believe destiny always finds you. It may even give you a chance or two.
What you can hope to be when that happens, is to be ready. Be ready to customize, improve and follow through. Because if you don't find yourself in your destiny,
you will be its victim."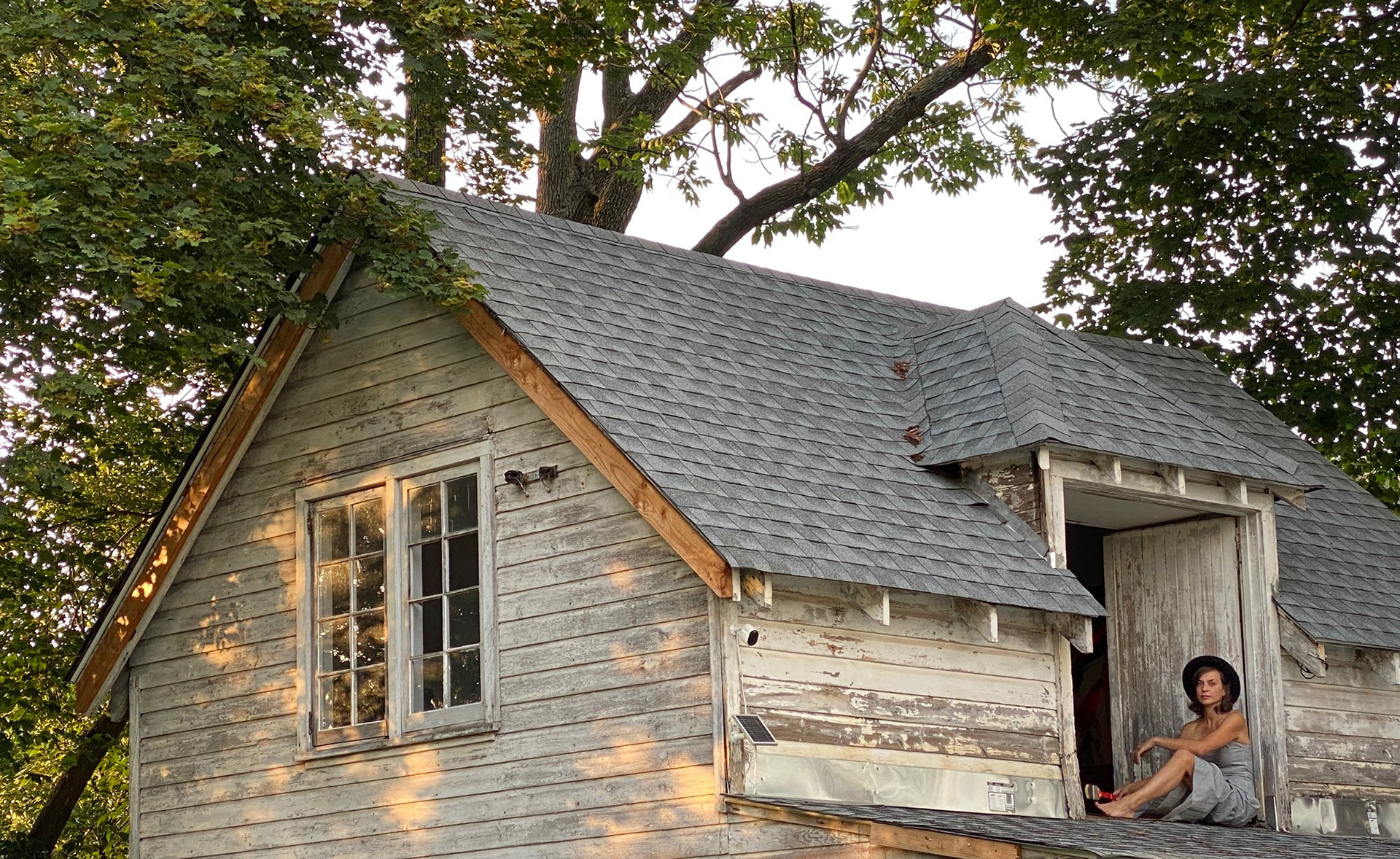 Calina Hiriza is a contemporary artist, known for her bold abstract style
and experimental techniques on wood.

 Calina is an American-Romanian whose international exposure is reflected in
 her powerful artistic expression. Her work as Creative Director has allowed her to merge,
in both art and life, the practical with the aesthetic. In 2020 she moved to Millburn, New Jersey
where her artistic career continues.

Calina is traditionally-trained in the fine arts from a young age. She holds a BFA and AA from
the Fashion Institute of Technology in New York.
My work begins with a dialogue between self and matter, and leads to the abstract, where the corpus
is deciphered through the chromatic intensity and invites the contemplation of new possibilities.
The pieces tell intricate stories in a clandestine language for which there is no physical referent.
Currently working on the abstract series "Secret Life of Color".
2021
 / Lake Ohrid Muses, New York, USA  /
Group show
2021
 / ALL Abstraction Virtual Competition
2012
 / MOMA PS1, New York, USA
2012
 / Art Takes Time Square, New York, USA
2012
 / Space Womb Gallery  /
Group show
2012 
/ V Edicion Puerto Mediterraneo Del Libro, Ibiza, Spain
2011
 / LIC Open Art Studios, New York, USA
2011
 / ZMart Gallery, Cluj, Romania  /
Solo Show
2010
 / CBS Outdoor London Long Copy Challenge, London, UK  /
Short List Mention
2002
 / FIT Show-Off  / 
Group show
1999
 / The School Art League, New York, USA  /
St. Gauden's Medal
1995
/ Cluj County Painting Contest  / Cluj, Romania –
3rd Place
1994
 / Painting Contest  / Cluj, Romania  / 
2nd Place
1994
 / International Painting Contest  / Sichuan, China  / 
Outstanding Works Award
1992
/ Cluj County Olympics  / 
Special Mention, Ceramics